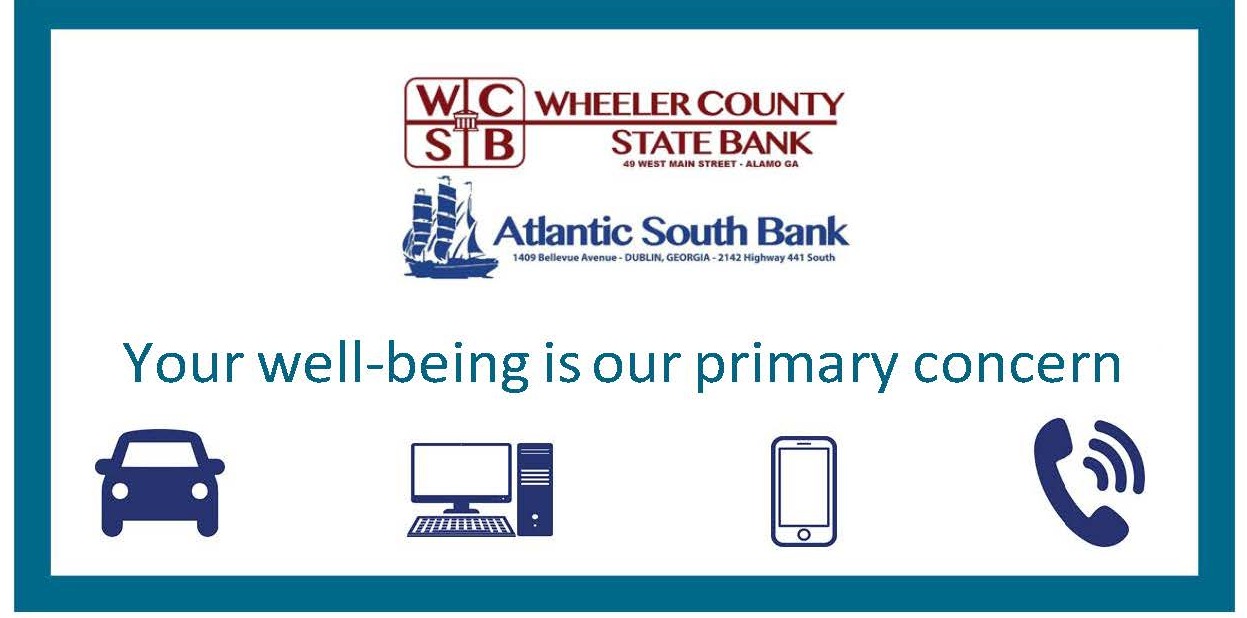 RE: COVID-19
To our Customers and Friends,
As of Sept. 14, 2020, we have reopened the lobbies at WCSB- Alamo and ASB-Bellevue & 441.
We encourage you to use our drive-thru lanes whenever possible.
We ask that you wear a mask if you enter the lobby, and if you do not feel well, are running a temperature, or have been around someone who is ill, please do not come inside.
Below are several different ways in which you are able to access the Bank for all your banking needs:
Online & Mobile Banking: Customers can check balances, view transactions, transfer funds between accounts and pay bills (atlanticsouthbank.com).
Mobile Deposit Services are available, subject to approval. Contact a CSR for more information.
Toll-Free Telephone Banking: (877) 873-1954
Drive-Thru lanes are open and available at each location based on regular business hours.
Our ATMs are available 24 hours a day at each bank location.
Your Debit Cards will continue to work for point of sale transactions and cash withdrawals. Daily limits remain in place.
All location call centers are open during regular business hours:

Bellevue Avenue, Dublin Branch: 478-272-6262
Highway 441, Dublin Branch: 478-272-3082
Alamo, GA: 912-568-7191

If you have a banking need that requires meeting privately with a banker, please call any of our locations, and we will be glad to set up an appointment to meet with you.
We will continue to monitor the situation, and we will keep you updated if there are any changes. 
Please continue to check our website and social media for updates.